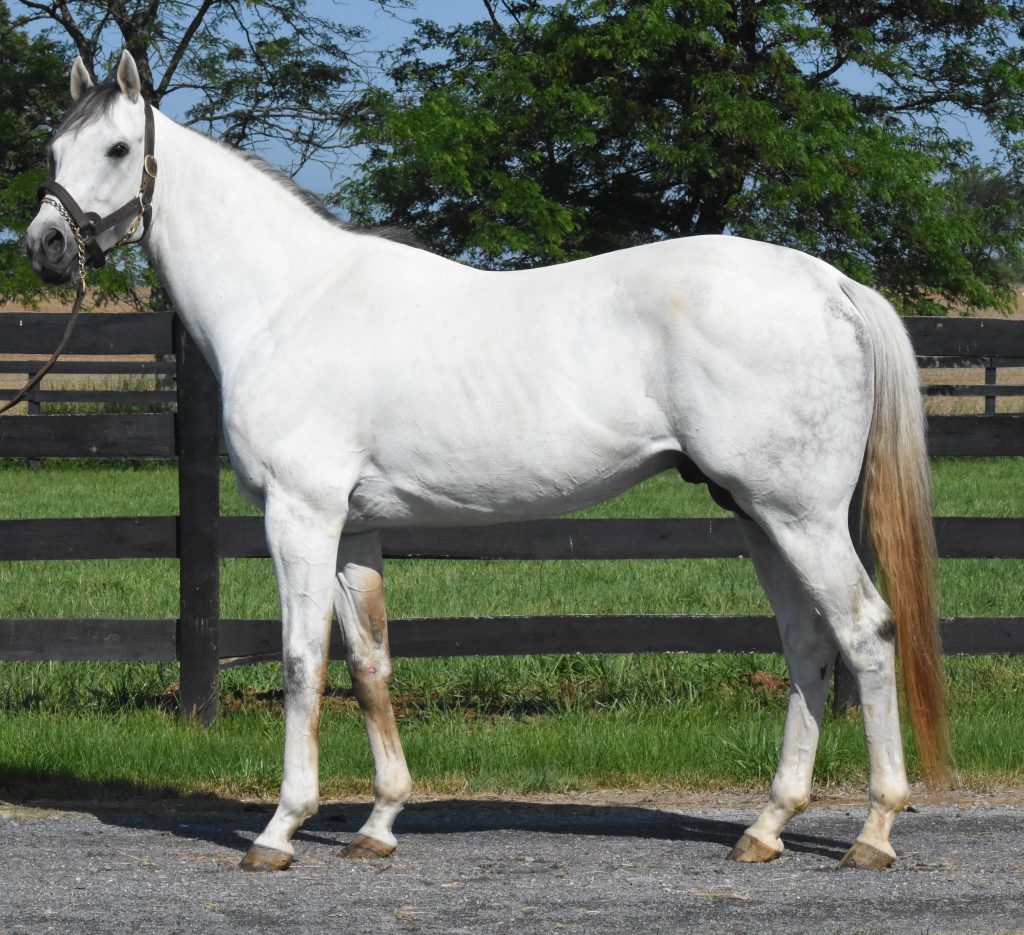 Multiple Allowance winner of over $179,000 and a career-high 112 Equibase E-Figure.
From the immediate family of Taylor Mountain Farm mainstay, Luftikus.
A fan favorite in the New York and Florida racing circuits due to his stunning good looks and sire power, Juba even has his own Twitter feed!
2018 fee – $1,500
Stallion synopsis for Juba (Tapit – Adoradancer, by Danzig Connection)
Prepared for Taylor Mountain Farm by Jared Gollnitz
As we delve into the mares that are suitable for Juba, we'll take a look at which matings have brought success to other stallions from his female line, as well as sire line matches based on vital combinations that we feel are critical to success.
"Return to the sire the best blood of his dam." – Olin Gentry
"It is very, very, very, very, very important to get the target ancestor in the same generation in both the sire and the dam." – Olin Gentry
Juba is out of Adoradancer, a half-sister to Luftikus, also standing at Taylor Mountain Farm. Luftikus's runners have speed, stamina, and are as hickory as the day is long in soundness. Given the positioning of Andora in both stallions, I am going to first recommend that daughters of Luftikus are prime candidates to breed to Juba. Few can argue against the quality of this solid female line and it should be leveraged to the fullest. In addition, both of Olin Gentry's maxims are met in this combination. Olin Gentry left Kentucky Derby winners wherever he went, and it would serve us well to observe his methods with history as our barometer.
Given the close female relation to Luftikus, we can also see which crosses have worked well for Luftikus. These same crosses should also be suitable for Juba. A common theme among many of Luftikus's best runners are laced with Tourbillon and La Troienne, as well as doubles of Prince John. Prince John and Mr. Prospector both have sisters to Domino, an endemic contributor to the American Thoroughbred gene pool.
What do Tapit and War Front have in common? Moon Glitter, by In Reality and out of Foggy Note. Moon Glitter has a full brother. His name is Relaunch. If you can get your hands on one, get a War Front mare to Juba, and expect great things by doubling Moon Glitter. Full brother/sister combinations are also powerful, and you can find Relaunch locally in Charles Town in the form of daughters of Officer Rocket. Other mares with Relaunch can include mares by Bertrando, Honor and Glory.
Other sources of Buckpasser, Nijinski II, and Roberto are all prime. Daughters of Malibu Moon mares (not daughters of Malibu Moon) should also work well here, given their crosses of Nijinski and Mr. Prospector. Additional returns of In Reality have served Tapit well.
Given Juba's female line that traces back to blue hen Maggie B. B., I would also like to see both Holy Bull, who is laced with several lines of Maggie B. B., as well as Unbridled's Song, who also comes from Maggie B. B.'s direct female line.
These are just a few of the most potent options to consider when planning matings for your mares with Juba!